We Guarantee Designer Authenticity



We take the authenticity of our designer items very seriously. Authenticity of all designer fashion accessories, including handbags, scarves, jewelry and clothing come with a complete MONEY BACK GUARANTEE !

Over many years we have sold 1000's of designer handbags through many venues. The items we offer go through an extensive authentication process including our expert analysis and inspection from many years of experience. We back up our expertise with that of AuthenticateFirst and/or Entrupy! Entrupy is a device that analyzes the fabric, metal logos and fonts of the bag. The results of the Entrupy device carry a money back guarantee and hold a greater success rate than the human eye. 
---
We are confident our designer items are authentic. In the event a customer questions the authenticity of an item we will offer a third party authentication service to perform a review of the item. We offer and stand by our 100% MONEY BACK GUARANTEE for all designer fashion accessories. Please refer to our Return Policy.    
If you would like to obtain a certificate of authenticity on one of your own items, we recommend:

  AuthenticateFirst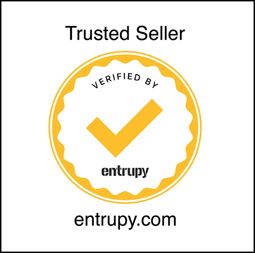 ---
Louis Vuitton is a trademark of Louis Vuitton, VintageParisDesigns has no affiliation with Louis Vuitton or any other designer.